Welcome to holdemformoney.com! My name is Bob McKinney and my goal with this website is to share information about the game of Texas Holdem. But the site isn't just about Texas Holdem poker; it's about playing for real money, both live and online, in the United States. I've been playing for over 10 years, and I've ghost-written articles on the subject for countless webmasters. This is my first attempt at launching my own site on the topic, and I hope you'll find my expertise to be wholly beneficial to your own future experiences.
Our Recommended Texas Holdem Poker Site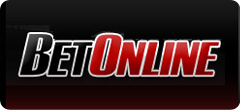 Accepts US Players
Fast Cashouts
Fastest Growing US Site
Established:

2004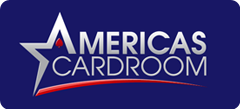 Accepts US Players
Fastest US Cashouts
Great MTT/SNG Promotions
Established:

2001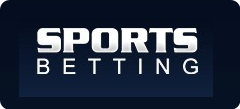 Accepts US Players
Fast Cashouts
Bitcoin Accepted
Established:

1999
Here's some of the content you can expect from this site:
• Tips about cardrooms, both online and off
• Budgeting and money management as it relates to poker
• How to play (for beginners)
• Strategies for winning more and losing less
• How and where to find the fishiest poker players
• The federal and state-based legalities of Internet Texas Holdem for U.S. citizens
Here's some of what you won't find on this site:
• Overwhelming advertising
• Confusing navigation
• Fluff (meaningless articles written for search engines, not humans)
• Spam
The Legal Aspect of Online Poker
Having played Texas Holdem online for so many years, I've followed the legalities of internet poker in the United States for a very long time. I'll explain the history that goes along with that story, from the history of the game itself to the initiation of internet card gaming; from the covert passage of the UIGEA in 2006 to the ill-fated 'Black Friday of Online Poker' and, of course, the current legal climate in the US. As you surely know, three states—Nevada, Delaware and New Jersey—have already passed laws to regulate online Texas Holdem games.
I, unfortunately, do not reside in one of those states, so I'll be covering other viable options for Americans. There are plenty of offshore internet poker sites peddling their wares on US soil, and they are all more than willing to take our monetary deposits. The most pressing issue for any American poker enthusiast should be the establishment of trust. It takes years of distinguished service to build a solid reputation in a business like this, and I'll make sure to provide all of you with the knowledge necessary to make wise choices when signing up with a new poker site.
Modern Age of Texas Holdem
Years ago, to play real money Texas Holdem online in any feasibly entertaining capacity, you were required to have a relatively new, well equipped desktop or laptop computer, preferably with a Windows OS and the highest speed internet connection money could buy. Otherwise the lag alone would cost you countless chips. In today's modern age, it's a whole different story. Every computer built in the last few years is capable of running the sophisticated software. System developers have taken more notice of less common operating systems, like Macintosh and Ubuntu, and the explosion of mobile poker games has been extraordinary.
I am developing materials detailing the expansion of mobile poker technologies and their optimization for different mobile devices and tablets. For example, the Samsung Galaxy brand leads the market in mobile sales, both in handheld and tablet sales. Thus you can look forward to complete details on Samsung Galaxy poker sites, as well as documentation of Texas Holdem for other Android based products.
Money Matters
Anyone who's ever played Texas Holdem on any serious level knows that 'money matters'! Okay, that's not the context in which this segment's title was written, but it's true. Knowing how to budget your money and manage your bankroll (yes, money and bankroll should be two separate things) is key to enjoying the game while simultaneously fine-tuning your skills. I'll be offering some valuable bankroll management tips, as well as a Texas Holdem guide for beginners based on my own personal experiences as well as the advice of renowned professional poker players.
For anyone who intends to play Texas Holdem for real money over the internet, there is another monetary constraint you'll need to be aware of. Getting funds into (and eventually out of) an online poker site isn't always the easiest thing for us Americans, especially at offshore websites. Again, the trust issue comes into play, but even more so the lack of depositing options US-facing poker sites grant us. Credit Cards are the most common, and often the safest, way to get money into a Texas Holdem site, with Visa and MasterCard being universally accepted. As such, I've provided a comprehensive US player walk-through of using credit/debit and prepaid gift cards to fund your poker accounts. Gift Card vouchers are a surprising popular and safe alternative.