Americans will find no shortage of online poker sites perfectly willing to accept their deposits and permit them to play real money Texas Holdem. Availability isn't the issue; it's the legitimacy of those online poker operators that should raise the most questions. For US online poker fans, narrowing down the results to reputable poker sites doesn't leave nearly so many options on the table.
If you want to know a little background info explaining why respectable US poker sites aren't so easy to find, keep reading. If you'd rather get to the meat of this document, skip down to "Locating a Legitimate US-Facing Poker Site: Tricks of the Trade".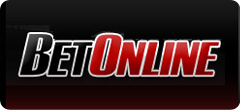 Accepts US Players
Fast Cashouts
Fastest Growing US Site
Established:

2004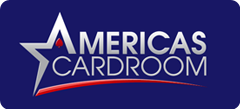 Accepts US Players
Fastest US Cashouts
Great MTT/SNG Promotions
Established:

2001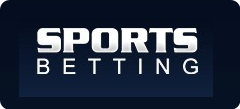 Accepts US Players
Fast Cashouts
Bitcoin Accepted
Established:

1999
Brief History of Major US Online Poker Events
Two major events have occurred in the United States that greatly diminished the availability of legitimate US-facing poker sites. First was the Unlawful Internet Gambling Enforcement Act of 2006 (UIGEA). That covertly introduced piece of legislation made it illegal for financial institutions to facilitate fund transfers between offshore poker sites and American players. It wasn't exactly illegal to play online poker, but getting funds across the border wasn't so easy. The majority of major poker sites continued to accept US players, but some operators took heed of that portentous event and chose to 'get out while the getting's good', as they say.\
At that point, online poker enthusiasts found their options somewhat contracted, but they still had access to the world's largest poker rooms like PokerStars and Full Tilt Poker.  Payment methods became more sparse as well, but nothing that couldn't be circumvented. From a player standpoint, the impact was nominal.
Online poker was still smooth sailing in the US for the next few years, right up until the ominous Black Friday of Online Poker. On April 15, 2011, the US Department of Justice finally put its proverbial foot down, seizing control of the domains and accounts of PokerStars, Full Tilt Poker and Absolute Poker; three of the largest online poker sites in the world that continued to accept US players. Americans were permitted to request refunds of their accounts (remission is still ongoing for Full Tilt Poker claims), but the operative exodus from the US market was rapid.
There is much more to this story, including the DOJs shocking reversal of its opinion towards online gambling in December 2011 that permitted US states to choose whether they wanted to regulate online poker. So far, three states have done so – Nevada, Delaware and New Jersey. You can read more about legal, regulated online poker options for US players in those respective states here: State Poker Laws. But if you don't live in any of those locations, the following information applies.
Locating Legitimate US Facing Poker Sites: Tricks of the Trade
Today, only a handful of player-sharing and proprietary networks continue to peddle their wares across the United States border, and their lack of US regulation is a major concern for Americans, as it should be. Too many American players have already learned the consequences of failing to research the legitimacy of an online poker operator before making a deposit. Take Lock Poker, for example. At a glance, the website appears highly professional and US players are more than welcome, but it doesn't take much searching the web to reveal that the operator has more than $900,000 in backlogs of player withdrawal requests. It's been going on so long, in fact, that after more than a year of recent and residual complaints, the Poker Players Alliance is personally challenging the network to respond.
It doesn't take all that much to find out if a poker site accepts US players, or to research the legitimacy of that operator. Simply visiting the poker site and clicking on the 'live chat' button will give you quick answers to the acceptance of US players. If there's no live chat option, look for a toll-free telephone number to contact. If neither exists, you can safely assume that customer support stinks anyway – move on.
Once the acceptance of US players has been established, it's time to do a little grunt work. Start by verifying the regulatory body that licenses the operation. This information is found at the bottom of the website's main page. If it's not written out in textual format, look for a country seal or image depicting a gaming authority. Bovada, for instance, provides the logo for the 'Kahnawake Gaming Commission', denoting it is licensed in the Mohawk Territory of Kahnawake, Canada. If you click that image, you'll actually see the licensing certificate for Bovada, as provided by the KGC .
Sometimes it's not so easy to find that information. A good example is BetOnline, one of the oldest operators that continues to accept US players. There is no mention of licensing or regulation in the main text body, nor is there an image depicting a licensing authority. But there's another trick you can use. Go to Google.com and type in the following text in this exact format: "licensed" site:betonline.com
Search engine results may vary, but for me, the very top result is 'Sports Betting Affiliate Program at BetOnline", and the description clearly states "BetOnline Sportsbook, Casino and Racebook are all licensed out of Panama". Clicking the link we can find that line in the text, as well. However, do we really trust the Panamanian government to have US players' best interest at heart? Kahnawake carries a strong reputation for regulatory enforcement, but Panama not so much.
That brings us to the next step – reputation. A poker site's reputation is based on longevity, so if there's any question, you should first see how long the online poker room has been online. You could always read the copyright info on the website, but that rarely gives an accurate date. You could try the 'About Us' page, but again, it's not included in the background story. Instead, here's a good trick. Again, go to Google.com and search the following:
Site:pokerdomain.com
(replace pokerdomain with the site you're researching)
This lists every indexed page on the website. Next, click the 'Search Tools' button just below Google's search text input box. Three more options appear below that, including one that reads "Any Time". Click that and choose "custom range", then click a few years back on the calendar, such as 1/1/2010 to 12/31/2010. If any results come up, you know the site was operational in 2010. Keeping moving the custom range back year by year until no results are found. The last year you find results for will tell you when the site was first operational.
So long as there's a few years history, there will be a reputation to follow it. Finally, go back to Google and search within the results of an iGaming watchdog. I recommend Casinomeister. You can also try the forums at TwoPlusTwo.com, where online poker players regularly share their experiences, good or bad. Assuming you're using Casinomeister, search the following text:
"name of poker site" site:casinomeister.com
(replace name of poker site with the name of the site you're researching)
If there are any major complaints, they will appear in the search results. Note when the complaints were posted. If they occurred in the last year, you should read over them. If not, they don't likely apply anymore, but might make an interesting read anyway, just to be safe. For instance, a search of BetOnline reveals some issues dating back to 2012, but since then the poker site has been running smoothly.
So long as you can verify the longevity, reputation and regulatory body of a US facing poker site, you shouldn't have too much to worry about in terms of legitimacy. As with most things in life, due diligence is the key to success!