The legality of online poker in the United States has changed so much in the last 10 years it makes the Nixon administration look like a game of freeze tag on the local elementary school playground. Due to the extensive alterations in the legal climate, I'll try to keep the background information as concise as possible, hitting only on key points before moving on to the current stance of online poker laws throughout the US.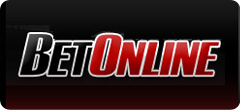 Accepts US Players
Fast Cashouts
Fastest Growing US Site
Established:

2004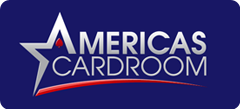 Accepts US Players
Fastest US Cashouts
Great MTT/SNG Promotions
Established:

2001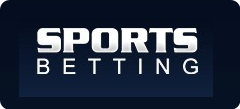 Accepts US Players
Fast Cashouts
Bitcoin Accepted
Established:

1999
UIGEA of 2006
Before October of 2006, online poker was a perfectly legal and acceptable activity all across the US. The industry boomed in 2003 when Chris Moneymaker spent just a few dollars to win an online poker satellite, catapulting him into the $10,000 WSOP Main Event that he went on to win. Those next three years were virtually infallible as millions of Americans joined one online poker community or another in hopes of becoming the next Moneymaker. But an event that turned out to have a cosmic impact on the industry took place in the fall of that year.
George W. Bush, President of the US at that time, signed a Safe Port Act that was passed by minimal members of congress in the middle of the night (when the majority of opponents were sleeping snug in their beds). That bill happened to contain literature for an entirely unrelated issue – online gambling. Thanks to that additional snippet, entitled the Unlawful Internet Gambling Enforcement Act (UIGEA), suddenly, online poker was supposed to be deemed illegal, but in reality it was only illegal for financial institutions to transfer money to/from any known offshore gambling website.
The response was slow and most online poker operators ignored the issue, as did American online poker players. A few operators chose to exit the US market, but the majority remained. There was no immediate backlash, but oh, it was coming…
Black Friday Strikes
Fast forward to April 15, 2011, forever etched into the history books as the Black Friday of Online Poker. The US Department of Justice seized control of the domains of the largest online poker sites in the world, including PokerStars, Full Tilt Poker and Absolute Poker. Nearly a dozen indictments were unsealed, and the world finally took notice. Most online poker operators that had not evacuated the US market up to that point were quick to do so, elated that they had not been caught up in the ominous Black Friday debacle that resulted in the demise of Absolute Poker and cost PokerStars over $700 million dollars in settlement fees. That settlement also included the purchase of the Full Tilt Poker brand in exchange for paying off the site's considerable debts (as it turns out, Full Tilt Poker was accused of conducting a Ponzi Scheme and had no money to pay back its players).
On a side-note, PokerStars remained active, but only outside the US. On November 6, 2012 the site's parent company, Rational Group, re-launched Full Tilt Poker as a stand-alone sister site to PokerStars.
DOJ Reverses Opinion of Wire Act
All of the federal laws regarding online poker and online gambling in general in the US are shouldered upon the Federal Wire Act of 1961, an antiquated document that was meant to thwart illegal sports betting over the telephone over half a century ago. Even the UIGEA was based on the enforcement of that act. But on December 21, 2011, the DOJ decided that it applied only to sports betting, and that other forms of internet gambling were not illegal (online poker and casino gambling included).
Henceforth, US states we provided the option of legalizing, regulating and licensing online poker operations. They would be required to come up with their own regulatory framework, which would have to include dependable consumer protection policies, but the fact that the opportunity was even made viable shocked and delighted American online poker players.
3 States Legalize Online Poker
Nevada, Delaware and New Jersey all chose to legalize and regulate online poker.
Nevada was the first to issue licenses and launch its online poker market, starting with Ultimate Poker on April 30, 2013. WSOP.com joined the market on September 19th of that year. Real Gaming became the third online poker room in Nevada on February 19, 2014.
Delaware went live with three networked online poker sites on October 31, 2013, all belonging to the state's three land-based casinos, Dover Downs, Delaware Park and Harrington Raceway.
New Jersey then soft-launched its market on November 21, 2013 (statewide on Nov. 26, 2013) and now supplies online poker via five online poker sites; Borgata Poker, Party Poker NJ, WSOP NJ, 888 Poker and Ultimate Poker.
US online poker players who are physically present in any of these locations, and old enough to legally participate, can now play legal, real money Texas Holdem and other online poker games in each of these states.
Everywhere Else…
If you happen to be located anywhere else in the US, the legalities of online poker will vary. Most states do not explicitly outlaw online gambling, thus there is no penalty for doing it. Some locations, however, have strict laws criminalizing internet wagering of any kind with stiff penalties for anyone who is convicted of illegal online gambling. States that explicitly outlaw online poker/gambling include:
Illinois
Louisiana
Montana
Oregon
Washington
Wisconsin
Any state that does not appear on this list (current f April 23, 2014) issues no penalty towards players for gambling over the internet (although the act of operating an online poker site that gives access to residents of Indiana and/or South Dakota is illegal). Accessing any US-facing online poker site that accepts Americans from any of the other 44 states is not considered a crime.