The term 'Poker' actually relates to a wide variety of card games in which multiple players compete against one another for the best hand. Over the decades, the particular game many of us bring to mind when we hear the word 'poker' has changed numerous times. Even when I was growing up, if someone asked if I wanted to play poker, the instant assumption was that 5 Card Draw would be dealt. That notion changed with the outbreak in popularity of Texas Hold'em Poker in the 1990's, and even more so after the turn of the century.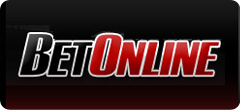 Accepts US Players
Fast Cashouts
Fastest Growing US Site
Established:

2004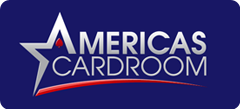 Accepts US Players
Fastest US Cashouts
Great MTT/SNG Promotions
Established:

2001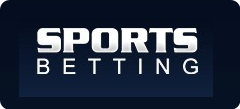 Accepts US Players
Fast Cashouts
Bitcoin Accepted
Established:

1999
History of USA Poker – The Early Years
It's nearly impossible to trace the game of poker back to its earliest roots, which surely date thousands of years into the B.C. era, but detailing its origins throughout the United States is a little easier. The earliest mention of a poker style card game dates back to 1829 Louisiana, as expressed in the amusing 1844 autobiography of a famous English actor, comedian, painter and author by the name of Joseph Cowell. His interpretation of the game involved 4 players and a deck of 20 cards, with each participant wagering on the strength of their hand.
Poker made its along up the Mississippi River by way of riverboats, notorious for the gambling activities that took place amidst each voyage. From there, the card game spread throughout the United States, with distinctive variants becoming popular in different locations. Soon enough, the full 52-card deck used today was incorporated, as was the innovation of the 'Flush' hand. The ability to exchange and draw additional cards was introduced sometime before 1850, according to a game rules publication by Henry G. Bohn that was published that year. The game of 'Stud Poker' and the 'Straight' hand became mainstream around the time of the American Civil War, when soldiers played poker as a digressive pastime.
Between the years of 1875 and 1900, even more variations and adaptations were integrated into poker games. It was during this era that 'wild cards' were introduced, followed by 'lowball' and 'split-pot' games, wherein players competed for both a standard high hand and a low hand, all in the same deal of the cards, splitting the pot between the two winners. The 'community-card' concept that later evolved into today's popular Texas Hold'em poker game first appeared around 1925. But another 45 years would pass before this style of poker really caught on.
The Rise of Texas Hold'em
According to most historical accounts, Texas Hold'em was first played in Robstown, Texas, a small town located in the southern region of the Lone Star State. The exact year of its creation is unknown, simply noted as "the early 1900's". What we do know is that Texas Hold'em didn't become popularized until a group of legendary poker players, including Crandell Addington, Doyle Brunson and Amarillo Slim, headed to Las Vegas to introduce it to the poker room managers of the Golden Nugget. According to Addington, he had only started playing the poker game in 1959, and at that time, it was merely known as "Hold'em". When they got to Vegas, the trio decided that "Texas Hold'em" had a better ring to it, thus it was taught to the Golden Nugget under that name.
In an attempt to get the game recognized at other casinos, owner of the Holiday Hotel in Reno and native Texan, Tom Moore, initiated the 'Gambling Fraternity Convention' in 1968. That venture didn't induce much of a turnout, but the following year he introduced a special Texas Hold'em tournament for the annual convention. He invited all professional gamblers, including the owner of Binion's Horseshoe Casino, Benny Binion, to attend, and of course, Texas Hold'em was one of the games on the menu. Binion was so impressed with idea that he acquired the rights to the Gambling Fraternity Convention in 1970 and rebranded it the World Series of Poker, moving the venue to his own Horseshoe casino.
While the first WSOP included Texas Hold'em, it was not structured as we know it today. The winner was chosen by popular vote, not chip counts. That changed in the 2nd Annual World Series of Poker, held in 1971, where the Main Event featured No Limit Texas Hold'em and a $5k buy-in. In 1972, the buy-in was increased to $10,000 and the structure has remained the same ever since. The coveted WSOP bracelet was not introduced until 1976, but all former event winners were awarded backdated editions.
Not one to miss out on an historic opportunity, the State of Texas officially passed legislation on February 21, 2007, naming Robstown, TX the birthplace of Texas Hold'em.
Poker and the World Wide Web
Although gambling over the internet dates as far back as 1994 (online sports betting) and 1996 (online casinos), the very first real money Texas Holdem online poker site didn't go live until January 1, 1998. It was called Planet Poker, founded by revolutionary pioneer Randy Blumer, and by summer, his online poker venture had amassed enough of a following to keep tables actively running round the clock. But consistent complaints about software and lax features were plaguing developers.
What Planet Poker's operators didn't know was that a new online poker site was in the works, and that brand's developers were working to address all of the issues Planet Poker's customers were already frustrated over. Thus when Paradise Poker suddenly sprung up in 1999, offering better software, more stability and all of the features players had been begging for, it was an instant success. Over the next few years, more and more poker sites arrived on the scene, giving players around the world a new way to play their favorite games without having to leave the house, or even get dressed, for that matter.
The Online Poker Boom
This milestone in the history of US poker took place in 2003 when Chris Moneymaker won an online poker satellite tournament that awarded him the $10,000 buy-in to the WSOP Main Event. Moneymaker went on the win the WSOP that year, and the story quickly got out. All of a sudden, everyone wanted to follow in his footsteps, signing up with online card rooms in hopes of becoming million poker pros. It's since been termed the 'Moneymaker Effect'.
UIGEA of 2006
Things took a darker turn in 2006 when the US government passed the Unlawful Internet Gambling Enforcement Act (UIGEA). America was making no money from online poker by way of taxes and didn't care to regulate the industry, thus the government took a stand to outlaw all forms of online gambling. The UIGEA was meant to 'enforce' current legislation in the Federal Wire Act of 1961, which prohibited 'remote gambling', but was originally scripted to outlaw sports betting over the telephone. The Wire Act was subsequently redefined to include all forms of remote/online wagering.
Due to the specific verbiage of the UIGEA, however, the only thing that was outlawed was the facilitation of monetary transfers between offshore internet gambling sites and American citizens. And even then, a penalty was only set forth on financial institutions that facilitated such transfers, not the players themselves. While some major online poker operators chose to discontinue US player acceptance, the majority of them continued accommodating Americans on the advisement of their legal staff.
Black Friday of Online Poker
On April 15, 2011, the Black Friday of Online Poker occurred. The US Department of Justice unsealed 11 clandestine indictments against the heads of online poker operations and payment processors, seizing the domain names and member accounts of the three largest online poker sites in the world, PokerStars, Full Tilt Poker and Absolute Poker. Hundreds of millions of dollars' worth of American online poker player funds were frozen, and the end result was those poker rooms finally being forced to evacuate the US market. Many other operators chose to cease acceptance of US players at that point, as well.
US States Regulate Online Poker
In a complete reversal of stature, the DOJ overturned its opinion of the Wire Act in December of 2011. It was declared that the act only applied to sports betting, and only in states where sports betting was already illegal. As such, online poker and casino games could be regulated by individual state should they choose to do so. It took two years for this new viewpoint to develop into authored regulatory framework in three states where some form of intrastate (in-state only) iGaming has since been launched.
On April 30, 2013, UltimatePoker.com was launched in Nevada as the very first regulated, real money Texas Hold'em poker site in the United States. Nevada chose to regulate online poker only, and is currently home to two more licensed poker sites, WSOP.com and RealGaming.com.
In October of 2013, Delaware followed suit by launching three of its own online gambling website, each offering online poker and casino games. New Jersey initiated a much larger iGaming market the very next month, also choosing to regulate both online poker and casino games.