Legitimate sources of information about poker and Texas holdem in the United States can be hard to find on the Internet. Gambling webmasters stand to make tremendous profits from affiliate advertisements, so many of the sites you'll find in the search engines contain little more than bogus endorsements of poker cardroom websites. This page serves as a listing for legitimate informational websites where interested poker players can find solid facts.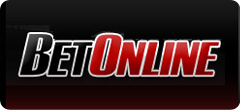 Accepts US Players
Fast Cashouts
Fastest Growing US Site
Established:

2004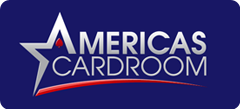 Accepts US Players
Fastest US Cashouts
Great MTT/SNG Promotions
Established:

2001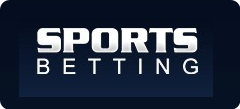 Accepts US Players
Fast Cashouts
Bitcoin Accepted
Established:

1999
Educational Sites
One source of real and genuine facts about Texas holdem and poker is the ".edu" site. Websites on the .edu TLD are owned and operated by educational institutions. The average person on the street can't register a .edu domain, and that barrier to entry creates a situation where you can usually find more reliable information on the Web.
"Computing Texas hold'em: A computer scientist goes all in for poker" (http://hub.jhu.edu/magazine/2012/summer/computing-texas-hold-em) is an example of the interesting, useful content available on these kinds of sites. This piece was published by John Hopkins magazine. Good luck finding it doing a "Texas holdem" search via Google or Yahoo, but it's a terrific read with a lot of lessons that can be taken away from it.
"Apu's Too-Good-To-Be-True Nofoldem Holdem Tables" (http://www.cs.indiana.edu/~kapadia/nofoldem/) is also useful. It presents a mathematical approach to deciding which hands to fold (or not) preflop based on the percentages of winning and losing involved. The information is based on 4 billion computer-generated hands.
"Artificial Intelligence Applications to Texas Hold'em Poker" by Lucas Nunno (http://www.cs.unm.edu/~pdevineni/papers/Nunno.pdf) might be over some people's heads, but it's a fascinating subject. It's probably of more interest to people studying artificial intelligence than it is to people studying poker, but it still has some practical lessons to offer the Texas holdem player.
"Poker Strategies" by Joe Pasquale (http://cseweb.ucsd.edu/~pasquale/Classes/CasinoGames/PokerStrategies.pdf) is a PDF slideshow/PowerPoint presentation from a class called "The Science of Casino Games". It provides a lot of information in an easily digestible and scannable form, including a listing of good books on the subject, what to consider when playing, starting hands, position, and how pot odds work.
"Is Texas Hold'em a Game of Chance? A Legal and Economic Analysis" (http://chicagounbound.uchicago.edu/cgi/viewcontent.cgi?article=1330&context=journal_articles) will appeal to people who are interested in the legal ramifications related to gambling and poker on the Internet. It's from the University of Chicago Law School. It includes an overview of the Unlawful Internet Gambling Enforcement Act, then an overview of how gambling is regulated by various state laws. It also includes explanations of the dominant factor test and how it's applied in gambling enforcement.
"Honors 201: Mathematics and Texas Hold'em" (http://homepages.math.uic.edu/~marker/hon201/ps1.pdf) This is a set of math problems for a college math course on the game. These would be good to work through. It's a great example of why college math classes really are practical in real life.
"A Near-Optimal Strategy for a heads-Up No-Limi Texas Hold'em Poker Tournament" (http://www.cs.duke.edu/~trold/papers/poker.pdf) The title of this paper makes the subject pretty clear. They analyzed a heads-up no-limit Texas Hold'em poker tournament with a fixed small blind of 300 chips, a fixed big blind of 600 chips, and a total of 8000 chips. According to the abstract, a player using this strategy will have an edge of 1.4%.
Government Sites
Government sites, like education sites, have a barrier to entry. You have to be a government entity in order to register a .gov domain. These sites are often less useful than the .edu sites, because the government is less interested in teaching players how to improve at poker. On the other hand, you can find a lot of practical information about legalities at government sites. Some of the better resources are listed below:
"Ultimate Texas Holdem" (http://oag.ca.gov/sites/all/files/pdfs/gambling/BGC_ult_texas.pdf) This is actually a casino table game based on Texas Hold'em. It's patented by a company called ShuffleMaster, which manufactures automatic card shuffling machines for casinos. It's a good example of the kind of useful data you might be able to find related to our favorite game on a government website.
"Texas Hold'em Poker Tournaments in Michigan" (http://www.michigan.gov/documents/dleg/Texas_Hold_Em_255052_7.pdf) This PDF explains the regulations for the Michigan Liquor Control Commission in regards to poker tournaments in bars and pubs. It explains how prizes are what makes such a tournament illegal there; lack of an entry fee doesn't make the game legal in the state of Michigan.
"The TABC on Poker Tournaments" (http://www.tabc.texas.gov/laws/poker_tournaments.asp) This page explains the Texas Alcoholic Beverage Commission's position on poker tournaments played in bars. It also addresses poker runs.
Forums and Message Boards
Discussion forums and message boards often provides insights from actual players and gamblers, which can be better than (or worse than) the advice you'll find on affiliate banner farm type sites. One advantage is that these discussions are often authentic. In other words, the advice provided is from a real player who is not trying to just earn an affiliate referral fee. You'll find exceptions to this, but the forums listed below tend to offer a lot of legitimate discussion:
TexasHoldem-Poker Forum (http://www.texasholdem-poker.com/forum/) is a well organized resource. It offers separate discussions of online and live poker, as well as a section for beginners. You'll also find boards for tournaments, hand analysis, odds, and math. I enjoyed reading through the "poker stories" section, too.
Internet Texas Holdem Forum (http://www.internettexasholdem.com/poker-forum/forum.php) is an old site with a massive number of discussion threads. It focuses on multiple poker games besides hold'em, too. The poker books and tools section is especially useful.
Two Plus Two Forums (http://forumserver.twoplustwo.com/1/two-plus-two/) are the discussion boards provided by the world's leading publisher of poker books. The breadth of information discussed on the site is staggering. They not only feature detailed conversations about the math behind playing poker, but they also feature discussions of investing, fantasy sports, and other gambling topics.
These listings don't represent the only legitimate source of information on the subject on the Internet, but it does provide good examples of the kinds of sites you should be looking for when researching how to play, the legality of playing, and other topics related to online poker.