The value of playing online at a safe poker site is, unfortunately, underrated in the United States. Many players who had their favorite pastime ripped out from beneath them by the US Department of Justice in 2011 are so focused on getting back into the game that they aren't looking at the full picture, which, sadly, includes thousands upon thousands of unregulated, disreputable gambling websites. The focus needs to be brought back to safety and security, giving players the peace of mind that the games are fair, their accounts are secure and withdrawals are always forthcoming.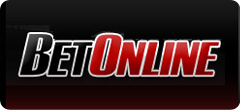 Accepts US Players
Fast Cashouts
Fastest Growing US Site
Established:

2004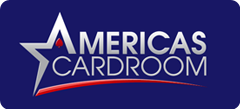 Accepts US Players
Fastest US Cashouts
Great MTT/SNG Promotions
Established:

2001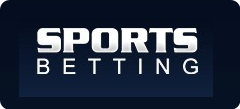 Accepts US Players
Fast Cashouts
Bitcoin Accepted
Established:

1999
According to a report released just last week by McAfee security labs, there were approximately 104 international jurisdictions overseeing 2,743 regulated internet gambling websites on file in November of 2013. Over 2,500 regulated operators sounds like more than enough for everyone to find a safe, secure place to play online poker, even from the US. However, the statistics also show that there are nearly 10x more unregulated gambling sites skimming the murky depths of cyberspace; an estimated 25,000 already, with an additional dozen popping up every single day.
There are multiple negative issues that members of such websites could face. For example, an unregulated site is not required by any authority to pay withdrawal requests. It doesn't mean that they won't, but they aren't legally obligated to. It also opens the doors wide for illegal activity; anything from money laundering and funding terrorist activity to the payment of bribes to high-ranking officials. Again, some unregulated poker sites might operate in a perfectly legitimate manner, having the best of intentions for their patrons, but if they are not specifically thwarting suspicious financial activities such as chip dumping (i.e. one player makes a large deposit then intentionally loses it all to a colluding player, who withdrawals the cash), the operation could quickly be shut down by authorities. The funds from all user accounts are then seized by the impeding government, likely never to be seen again. It simply isn't the kind of poker site anyone should trust their money with.
What Constitutes a Safe Poker Site?
There are actually two key elements we need to examine in terms of safe poker sites. The first is the fairness of gameplay, which just about every new player will question before delving into a real money Texas Holdem game online, and the second is the security of one's personal identity and finances. We'll cover both of these subjects separately, because they are entirely different. Fairness is governed by the software, while personal/financial security is dependent upon the operator.
Fairness of Online Poker Games
The fairness of an online poker site is determined by its software system. It is the software that is tested and certified fair, not the operator. Some online poker sites use their own proprietary software, whereas the majority of them license software from a separate development company, such as Microgaming or Playtech. Either way, a simple search for the certification of the online poker software will reveal its objectivity.
Any operator on MPN, for example, uses Microgaming software and should display the "eCOGRA Safe & Fair" logo at the bottom of the page. At Bovada, which utilizes proprietary software, the "ga" logo is displayed, denoting certification from the independent gaming consultants at Gambling Associates. The depiction of these (and similar) logos means the software is regularly tested and the RNG (random number generator) that controls the shuffling of the virtual cards has been deemed entirely random and unpredictable, just as with a randomly shuffled, physical deck of cards. You can even click these logos and see the signed certification documents.
If you can't find the software maker or a certification declaration/logo, you'll have to move on to step two, which is included in the following 'Safety and Security' section…
Safety and Security
A safe poker site will always protect its members' personal and financial information to the fullest possible extent. Online poker operators use the same SSL 128/256 bit encryption technologies that government and financial institutions use to secure all sensitive data transfers. These explicit security measures are required by regulatory bodies, thus a quick check into the poker site's regulating jurisdiction is all it takes to verify the operator's implementation of strict safety and security methods.
As stated above, there are approximately 104 regulatory jurisdictions around the world. You will generally find an operator's regulator at the bottom of the main page, either in text format or an image of the authority's local government seal. Sometimes it's harder to find, but searching the site's domain on Google for terms like "licensed by", "licensed in", "regulated" or "authority" will usually do the trick.
For example, go to Google.com and search: "licensed by" site:bovada.lv
You'll find within the first result that Bovada.lv is "licensed by the Kahnawake Gaming Commission". Clicking the link will give you even more information. Try running your own search by replacing site:bovada.lv with the domain of your choice (i.e. site:pokerdomain.com)
Only pages located on that web domain with the exact term "licensed by" will appear in the search index, greatly helping to narrow down the results. If you cannot find any licensing information whatsoever, you can try contacting customer support and asking, but in my experience, they aren't always well informed. If a company isn't willing to be transparent enough to divulge their regulatory jurisdiction, there might be a good (or bad) reason for it.
The Test of Time
One more way to determine whether a poker site is safe to play at is to judge by the good old fashion "test of time". Take Bovada, for example. Its parent company, Bodog, has been online since 1994 and holds licenses in multiple jurisdictions. Despite the proprietary software use, no online poker operator stays in business this long, or develops a reputation this solid, by cheating its members or utilizing shoddy security measures. A good rule of thumb would be this:
Any online poker company that can thrive for 10+ years is a safe place to play online poker.