While many will view the final closure of Lock Poker as a long-deserved victory for the online poker industry, it also marks a dark day in the respectability of the business. Reports of slow and non-existent payments have been coming from members of Lock Poker for years now, and with millions in withdrawal requests having gone unpaid, if the operator truly has shuttered its virtual doors for good, any thread of hope for honoring withdrawals that may have remained has been severed.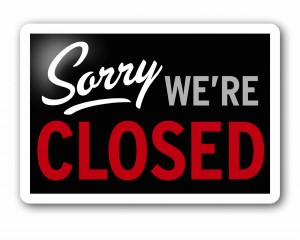 Rumors of Lock Poker's closure first surfaced over the weekend when John Mahaffey reported, 'Lock Poker Appears to Have Closed', stating that the server had been offline since the morning of Friday, April 17.
"While the content at Lockpoker.eu loads properly, and the download link is operational, the software does not connect to the poker server," wrote Mahaffey.
It was also noted that the live chat function is disabled and the accompanying Lock Casino is inaccessible as well. "The link to create a new account displays a form," said Mahaffey, "however, it does not work. Adding player information to the form and clicking the submit button simply reloads the page. No account is created and no verification email is sent."
Considering the outrageous amount of negative publicity pouring out of just about every online poker related media outlet for more than a year, why anyone would want to create an account with Lock Poker at this point is beyond me. Knowing that the ability to do so is finally gone at least means that unaware gamers will no longer make that unfortunate mistake.
The worst part of the story is the amount of money online poker players have lost due to the incompetence of Lock Poker and its so-called regulators in Curacao. Some have estimated the value of unpaid accounts to be as high as $15 million.
Demise of Lock Poker, 2 Years in the Making
The problems with Lock Poker began in the Spring of 2013, not even a year after the operator purchased the Cake Poker Network and rebranded it as the Revolution Gaming Network. First, reports indicated inordinately slow payouts, but those soon turned to non-existent payments as customer support regurgitated the same excuses and failed to follow through on promises to honor players' repeated attempts to withdrawal their money.
By August 2013, the US payment processor analysts at PAS had downgraded Lock Poker to an F-rating. In the following months, a few players noted that their withdrawals—or at least a portion of them—had been processed, but the majority received nothing but more excuses. Sources indicate that no payments have been issued in the last 12 months, dating back to April 2014.
In February of this year, a former spokesperson for Lock Poker, Shane Bridges, shed some light on the subject of Lock Poker's failures. He told a story of extravagant expenses on the part of corporate leaders, including CEO Jen Larson and Programmer Brendan Young. Bridges revealed that "first class flights everywhere" and "$500 bottles of wine with every single meal" were standard for them, leading to the eventual demise of the company.
Curacao Regulators to Blame?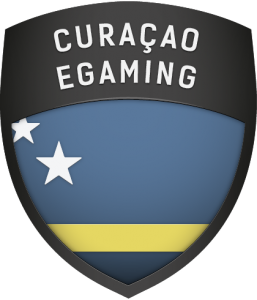 Despite years of complaints and millions in unpaid balances, Curacao eGaming, the region's online gambling regulator since 1996, still calls Lock Poker a valid license holder. The authority has never suspended the operator's license, nor done anything to help members of the online poker room in retrieving their due funds.
The website declares its mission, "To supervise and ensure the integrity and conduct of Curacao eGaming's authorized IP operators and providers of services." In my opinion—and I'm sure there are many more who will agree with me–that's nothing more than a steaming pile of you-know-what.
There may be plenty of perfectly reputable operators licensed in the jurisdiction of Curacao, but it's going to be difficult for serious players to sustain trust with any Curacao-licensed poker site after witnessing how unforgivably lax the regulator's supposed administration of guardianship over Lock Poker has been. Personally, I feel that any respectable poker site licensed in Curacao should seriously consider basing their operations elsewhere.