Ten years ago, online payment processors came a dime a dozen. The online poker community has changed drastically since then, greatly reducing the availability of eWallet services. Neteller and Skrill (formerly Moneybookers) quickly rose to the top of the totem pole for internet gambling enthusiasts around the world. Now there's a deal in the works for Neteller to acquire its largest rival, Skrill, for approximately €1.1 billion (USD $1.2b).
Optimal Payments Plc., the parent company of Neteller, announced in a press release in Monday the proposed acquisition of Skrill, as an opportunity to create a "leading global player in online payment and digital wallet services." The company already maintains a global reach throughout the online and mobile payment processing industry, and if Optimal Payment's shareholders and all relevant regulatory bodies give the nod, that reach will expand greatly to encompass Skrill's additional territories.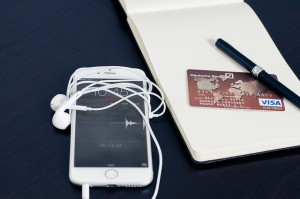 Skrill Group, owned by CVC Funds, is among the foremost digital payment services throughout Europe, and like Neteller, is incredibly popular among the online poker community. Skrill is responsible for the PaySafeCard brand as well, one of the most widely used prepaid online voucher solutions in the European market. Optimal Payments Plc. would absorb both virtual payment options with the acquisition.
Company directors expect the acquisition of Skrill to transform their current product line and greatly enhance their overall value. The press release also cued in on their expectations for the internet gambling market, saying Neteller will be "well positioned to capitalize on the substantial and growing payment processing and digital wallet markets, particularly within the rapidly expanding online gambling sector."
Skrill is already positioned throughout Canada and part of the United States where online poker is regulated; particularly Party Poker and Borgata Poker – the largest online poker network in New Jersey. The merging of the two, which will create a new company to be known as the 'Enlarged Group' (creative title, eh?), will enable Neteller to gain a foothold in those markets where Skrill already exists.
"Over the past four years, we have successfully delivered significant growth in revenues and earnings for our shareholders," said President and CEO of Optimal Payments, Joel Leonoff. "This growth resulted from executing our strategy to generate high levels of organic growth and to supplement this with accretive acquisitions.
"The acquisition of Skrill will create a global tech champion in the fast growing digital payments space and we believe represents a transformational leap forward that greatly accelerates our strategic plan," Leonoff continued. "The Optimal Payments management team is extremely excited about the future prospects for the Company."
Neteller currently provides international eWallet solutions and other online payment services to more than 200 countries, available in 23 currencies and 16 languages. According to the press releases, the Enlarged Group will operate on a "significantly enhanced scale" that will include "100+ payment types in 22+ languages and 41 currencies".
Other highlights of the Skrill acquisitions are said to include increased customer and geographic diversification, a complimentary business strategy, and an augmented management team with over 140 years of combined experience in international online and mobile payment processing.