A flurry of speculation arose last week after bwin.party revealed the online gambling company had secured a partner for Pennsylvania iGaming, should the state legalize interactive poker/casino games this year. Due to specific comments made by heads of the company, it was assumed by many analysts that Parx Casino was the partner, but the owner of the Bensalem, PA casino says otherwise.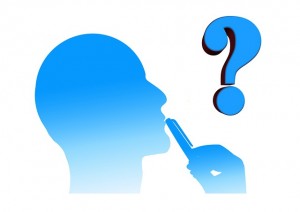 The first rumors began circulating after the minutes of a bwin.party Q4 conference call were published last week. During the meeting, CFO Martin Weigold updated board members on the company's future outlook, including the potential for Pennsylvania iGaming as early as this year.
"Outside New Jersey, we're continuing to keep a watchful eye on other opportunities in the US," said Weigold. "We've secured a land base partner in Pennsylvania, where new bills to regulate online poker was [sic] recently introduced there."
bwin.party CEO Norbet Teufelberger offered similar sentiments when he said, "We've identified a market access partner and, should Pennsylvania open later that year, we again have the goal to be first to market there as we did in New Jersey." Teufelberger went on to describe the new partner as "one of the state's leading casinos".
The speculative finger-pointing began immediately, and while there are 12 casino operators in the Keystone State, Parx Casino instantly became the prime target. The two largest, highest grossing casinos in Pennsylvania are Parx and Sands Bethlehem, but none would suspect the latter of teaming up for Pennsylvania iGaming.
Sands Bethlehem is operated by Las Vegas Sands Corp, which is owned by casino billionaire and anti-online gambling advocate Sheldon Adelson, who's currently spearheading a campaign to get all forms of internet wagering outlawed in the United States. Thus it wouldn't make much sense for Adelson's Parx Casino to partner up for a Pennsylvania iGaming endeavor. Plus, Parx is already associated with bwin.party's World Poker Tour.
When the media ran with the story of Parx Casino being the most likely partner, owners quickly squashed the rumors. A representative told EGR North America on Friday that Parx Casino is not partnered with bwin.party to undertake Pennsylvania iGaming if and when such a law is passed.
With Parx and Sands Bethlehem are off the menu, rumors are flying once more, but among the Keystone State's second-tier facilities, there's no single casino that stands out as a potential leader.
We can strike Harrah's off the list, because its owners at Caesars would surely prefer to launch a WSOP PA on 888 software, giving them the future option to pool players across their other WSOP.com online poker sites.
That leaves Mohegan Sun, Penn National, Sugarhouse and The Rivers. In terms of highest yield, The Rivers tops the list of probable partners for bwin.party, and would present strong potential for a Pennsylvania iGaming venture.
The Rivers is owned by Rush Street Gaming, which also happens to own Sugarhouse Casino. Thus partnering with The Rivers could give bwin.party two legs in the door, so to speak, eligible to open sites under The River and Sugarhouse land-based casino licenses.