It's official. Zynga Plus Poker and Zynga Plus Casino will no longer be offering real-money online gambling in the UK. Often credited as the founder of the interactive social gaming boom, Zynga is finally throwing in the towel on its lengthy endeavor to transition from social gaming to real-money online gambling.
The campaign, several years in the making, came to an end yesterday when UK members of Zynga Plus Poker/Casino were faced with the following message:
"We are very sorry to announce that ZyngaPlusPoker and ZyngaPlusCasino will be closing shortly. If you have a balance please log in to withdraw it. If you are having problems logging in you can reset your password or you can always contact us by calling FREE on 08003767968."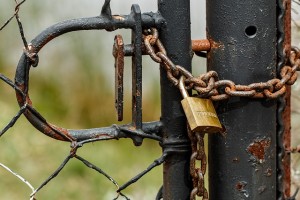 It wasn't all that long ago that Zynga ruled the social gaming world. Established in 2007, the company launched the most famous social game in history, Farmville, in 2009, followed soon after by Zynga's Texas Holdem Poker on Facebook. They were on top of the world, and it looked like nothing could stop them.
Zynga was listed on the NASDAQ in 2011, opening at $10. They made it clear that real-money online gambling was their eventual goal, and the shares peaked at $14.05 in March 2012, but things went steadily downhill from there. Despite a partnership deal with bwin.party in October of that year to launch Zynga Plus Poker and Zynga Plus Casino in the UK, the ZNGA stock plummeted to an all-time low of $2.09 in December 2012. It's hardly recovered either, currently listed at $2.54 at time of writing.
In January of 2014, when real-money gaming on Zynga Plus Poker/Casino went live via Facebook in the UK, it was thought that all of the company's plans would finally come together. Clearly, that was not the case. Very few of the brand's millions of social users bothered to convert from the social arena to real-money gambling.
Further hindering growth, Zynga's marketing efforts towards the real-money online gambling endeavor with bwin.party were underwhelming, to put it mildly. Laughable might be a better description. As a result, the UK's existing online poker and casino fans who were already enjoying real-money gaming on other websites didn't bother leaving to join the Zynga Plus networks either, and the end result was an utter failure.
Zynga CEO Scorned by Wall Street
Last month, Richard Greenfield, a Wall Street analyst with BTIG Research, wrote a caustic piece entitled "Zynga Needs A New Leader — Time for Don Mattrick To Go". Greenfield criticized Zynga's CEO, who took over the role in April 2014, for his monotonous tactics of overspending and prematurely launching new games without proper testing.
"Your strategy appears to be all over the place," wrote Greenfield, as if speaking directly to Mattrick. "Your core franchises have and continue to generate meaningful earnings, yet that is being completely offset by your attempts to find the next hit games in categories where Zynga has no underlying expertise."
What's Next for Zynga Plus Account Holders?
According to the concise missive sent out to all UK members of Zynga Plus Poker/Casino, there is only one path left for the operator's real money account holders. They have been asked to withdrawal any balance remaining in their account. No expiration for withdrawal eligibility has been offered, so we're going to assume, the sooner the better.