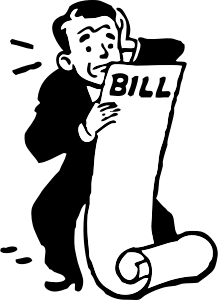 Senator Kim Ward's Pennsylvania iGaming bill, SB 900, has been unveiled. But the excitement over a measure introduced on the senatorial level quickly subsided as the minutiae of the bill painted a less than appealing picture for both operators and players.
SB 900 presents is a total makeover of Pennsylvania's gambling industry. At brick-and-mortar casinos, it would waive membership fees at resort casinos, provide 24/7 alcohol sales, and permit satellite casino expansion by current licensees, among other things. And of course, SB 900 aims to authorize online poker and casino gambling in the Keystone State.
However, the way in which the iGaming bill proposes to regulate online gaming could turn off a lot of potential operators, as well as customers.
SB 900 Imposes 54% GGR Tax Rate
The iGaming bill supports a tax rate of 54% of all gross gaming revenue on iGaming; abhorrently higher than any other online gambling tax rate in the US and beyond. Pennsylvania currently taxes slot machines in land-based casinos at a similar 54%, but only collects 16% from table games.
In contrast, Nevada imposes a mere 6.75% tax on internet poker, while New Jersey operators contribute 15% to taxes, plus 2.5% to the Casino Development Reinvestment Authority (17.5% combined).
At 54% taxation, operators would clearly struggle to make any profit, and would be forced to pass the buck on to consumers, who can expect lousy promotions and excessive rakes/fees at the virtual poker tables.
Such has already been proven in New Jersey, where a near 3x tax rate compared to Nevada has resulted in less affable VIP and rakeback earnings for players. Even WSOP.com, which has 99% of the Nevada market share and little need to be competitive, offers better loyalty rewards and a lower rake than its WSOP-NJ counterpart.
SB 900 Requires $10 million, 5-year License Fee
The iGaming bill would require operators to pay a first-time, $10 million licensing fee for a 5-year permit, which equates to $2 million per year. Get out your calculators and crunch the numbers; you'll find that each operator would have to generate about $3.7 million to cover the license fees and taxes, just to break even.
Not many operators would jump at the chance to apply for such a license.
SB 900 Allows 1 License per Land-Based Casino
SB 900 restricts the number of licenses, and apparently websites, an operator can launch to just one per land-based casino. Such limitations would considerably hinder the growth of the market. For example, Caesars would have to choose between a Harrah's or WSOP branded iGaming website.
Casino fans are more familiar with the Harrah's name, while poker players would be strongly attracted to a WSOP branded site. Without the ability to market to both audiences, a great deal of customers could be lost.
SB 900 Restricts Resort Casinos from iGaming Market
"Category 3" resort casinos are those with exclusive patronage, meaning only guests of the accompanying hotel, or registered members of the resort, are allowed to play in the casino. Sen. Ward has chosen to disallow these types of gambling establishments from participating in a PA iGaming market.
As we've witnessed in California for the last 7+ years, attempting to isolate eligible parties could result in significant boundaries being set upon supportive political factions, and the end result is a dead iGaming bill.
SB 900 Forces Players to Register in Person
Sen. Ward's PA iGaming bill calls for all players who live within 20 miles of a PA casino to register in person, not online. While the intentions of that rule are clear – to thwart underage gambling and ensure all operators get a reasonable slice of the patron-pie – the negative implications are astounding.
What if the casino you live by doesn't offer poker tables, therefore cannot offer online poker? How far would a customer be willing to drive just to sign up an online poker account elsewhere?
How would a regionally segregated market reflect on the competitive nature of PA operators? Why should a website compete for better promotions when players in their area aren't likely to go elsewhere anyway?
Oh, that's right – the promotions will already be lousy all round because of the exorbitant 54% tax rate and $10mm licensing fee.
Sen. Ward says Amendments are Coming
At a hearing to discuss SB 900 on Wednesday morning, Sen. Kim Ward indicated that amendments have already been made to the measure since its introduction on the previous evening. Those amendments have not yet been published, and may result in a much more affable iGaming bill. Or, they may not. Only time will tell.
You can track SB 900 here.