For the last two years, California was expected to be the next US state to legalize online poker, but with in-fighting still a major issue in the Golden State, Pennsylvania has taken over that title. Now, thanks to State Senator Sean Wiley, the future of regulated online poker is looking even brighter for PA with an upcoming Senate Bill.
On Friday, May 22, Chris Krafcik of GamblingCompliance confirmed the news that Pennsylvania is about to receive its 4th online poker bill. He tweeted (@CKrafcik): "New/4th #PA #iGaming bill in the works. Staff told me this morning it remains in drafting stage…"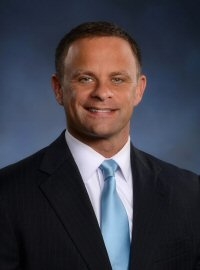 That came five days after Sen. Wiley published a Senate Co-Sponsor Memoranda in which he announced his intentions to introduce a Senate Bill containing "comprehensive gaming legislation" that would "legalize online poker through our existing casinos".
There are already three online poker bills making their rounds in the PA House, introduced by Gaming Oversight Committee Chairman Rep. John Payne (HB 649), Rep. Nick Miccarelli (HB 695), and Rep. Tina Davis (HB 920). But there are several factors that make this upcoming proposal so intriguing, starting with the fact that it will be the first time Pennsylvania has seen a Senate Bill introduced to legalize online poker.
Wiley Urging Quick Legalization of Online Poker
Sen. Wiley isn't just looking to discuss the topic of online poker in Pennsylvania, as the three sponsoring members of House bills have previously indicated. The intention of his upcoming Senate Bill is to get the activity legalized in time to grandfather online poker legislation, should the Restoration of America's Wire Act (RAWA) progress on a federal level.
RAWA seeks to criminalize just about all forms of online gambling all across the United States, including poker and casino games. But it's been suggested that, if RAWA were to make it into federal law, a grandfather clause might keep existing legal markets, like those in Delaware, Nevada and New Jersey, from being abolished. Thus, if PA enacts legalization prior to RAWA's possible passage, online poker would remain a viable business opportunity for the state.
Key Points of PA Online Poker Senate Bill
After praising the success of Pennsylvania's land-based casinos over the last 10 years, Sen. Wiley spoke of the "constantly changing" gaming industry, and the need to evolve along with it. He urged other members of the Senate to co-sponsor the future Senate Bill, which seeks to allow "the industry to evolve without sacrificing the strict regulatory environment in which it operates."
Sen. Wiley's said his legislation would, "Legalize online poker through our existing casinos." However, online poker games would not be launched until the Pennsylvania Gaming Control Board (PGCB) conducts "a study to determine the impact online gaming would have on existing brick and mortar casinos. This would effectively grandfather Pennsylvania in should there be changes to federal law re: online gaming."
He wrote that, under his Senate Bill, "online poker would be available for play no sooner than Jan 1, 2017 with regulations, licensure, etc. effective no sooner than 7/1/16." The online gaming license fee would be set at $500,000, with a GGR tax of 36%, most of which will benefit senior citizens via the funding of a "school district property tax freeze".
In closing, Sen. Wiley explained that, "The debate over expanding gaming and updating our gaming law should be driven by thoughtful consideration of the impacts on the commonwealth, our residents, and the industry, not by the potential revenue generation."