Online poker fans in California have been asking themselves for years now if an internet poker bill will ever make it to the desk of Governor Jerry Brown. In this legislative period alone, four such measures have been introduced since December 2014, but none of them have gotten any closer to a legislative vote than bills from prior years. Now it's becoming more and more clear that Assemblyman Reggie Jones-Sawyer's internet poker bill, AB 167, has very little hope in 2015.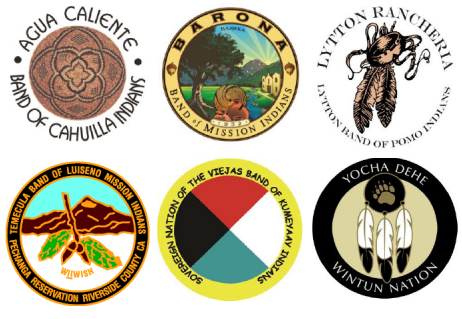 Following a gaming conference last month, it was believed that many of California's tribal communities were willing to compromise on certain issues, like bad actors, tainted assets and the eligibility of horse race tracks to participate in an online poker market. It's become glaringly clear that compromise is no longer part of their agenda, if ever it was.
A group of 6 California tribes who hold heavy sway in political forums signed a letter that arrived on the desk of Assemblyman Jones-Sawyer yesterday. The contents of the letter, spanning 8 paragraphs, replayed the same song and dance that has held the Golden State back from passing any internet poker bill for years.
They vehemently oppose AB 167 because the bad actors and tainted assets clauses are non-existent and/or not strict enough, and disagree with the inter poker bill's allowance of horse racing tracks to participate in the market. Oddly enough, their primary stance seems to be against the eligibility of PokerStars, having scripted just one paragraph in opposition to horse racing tracks, and four paragraphs downplaying the credibility of operators that accepted US players after 2006.
You can read the full text of the letter opposing internet poker bill 167 here, courtesy of OnlinePokerReport.
California Tribes who Signed the Letter
The following is a list of all tribes who signed the letter. Note that the Sycuan Band of the Kumeyaay Nation does not appear on the list. According to OPR, sources indicated that the Sycuan Tribe chose to write their own letter, with similar intent, earlier that same day.
Agua Caliente Band of Cahuilla Indians
Barona Band of Mission Indians
Lytton Band of Pomo Indians
Pechanga Band of Luiseño Indians
Viejas Band of Kumeyaay Indians
Yocha Dehe Wintun Nation
Opposition to AB 167 admission of Horse Racing Tracks
"Our Tribes have worked over the past three years with a broad coalition of California Tribes, in consultation with card clubs, to craft legislation that does not expand the footprint of authorized gaming entities," reads the letter. "While AB 167 is intended to legalize internet poker throughout California, it does so by expanding poker to horseracing facilities at the expense of Tribal Nations which have a demonstrated history of responsible gaming."
The tribes went on to explain that Californians have consistently voted (1998, 2000, 2008) in favor of tribal government's having "exclusive authority over Las Vegas-style casino gaming" in the state. "By comparison, the voters have rejected expanded gaming at horseracing facilities by an astounding 84% – 16% vote."
Opposition to Bad Actors, Tainted Assets and namely PokerStars
"California has an important public policy interest in ensuring that gaming licenses are not issued to persons or entities that have engaged in any form of unlawful or unauthorized gaming," the tribes wrote.
The letter states that Absolute Poker, Full Tilt Poker and PokerStars breached the UIGEA by continuing to "grow their companies and their brands by unlawfully accepting bets from U.S. players after December 31, 2006", leading up to the seizure of those domains by the DOJ in 2011. They went on to downplay PokerStars $731 million settlement with the DOJ that included paying more than $300 million to reimburse players of Full Tilt Poker; a brand that had no ownership connection to PokerStars at the time.