We all remember those elevated grade school and high school years, when our literature teachers taught us to do thorough research before writing a paper, essay or thesis on a subject. The proliferation of invalid information is a big no-no. You would think that a person so inclined to rise to the position of President of the Pennsylvania Horsemen's Benevolent and Protective Association (PA HBPA), as Tim Shea has, would remember that. But you would be wrong.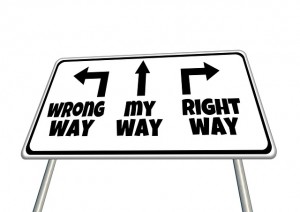 In late June, Shea wrote an article that was widely distributed throughout the state, claiming that the Pennsylvania horse-racing industry would be threatened by the regulation of online gambling in the state.
He backed up his theory with an online gambling study conducted by the University of Nevada Las Vegas Gaming Research and Review Journal, which Shea claims reported a direct link in internet gaming promoting the cannibalization of land-based gambling.
Shea wrote that the study "found that Internet gaming cannibalizes commercial casino revenues by 27 to 30 percent," saying, "this would have a devastating impact" in Pennsylvania.
The PA HBPA President's opinion was taken from a statement in a 2010 online gambling study by Kahlil S. Philander. Shea was quick to reiterate Philander's conclusions regarding potential cannibalization, but failed to mention the finer details of that conclusion. The actual report read:
"This study therefore provides some evidence that in an online gaming market characterized by loose regulation, and relatively easy access, online gaming will cannibalize some commercial casino revenue at a rate of 27 to 30 cents on the dollar."

In Shea's long-winded criticism of SB 900 (a bill proposed this year by Senator Kim Ward to regulate online gambling in Pennsylvania), he obviously took note of the latter part of that statement, wherein Philander predicts 27-30% cannibalization, but disregards the fact that his analysis related to "an online gaming market characterized by loose regulation, and relatively easy access."
There are currently 5 bills on the table in Pennsylvania with the purpose of regulating online casino and/or poker games, and none of them carry a framework for "loose" regulation.
Study's Author Responds to Shea's Misinterpretation
When Kahlil Philander, who is now the Director of Social Responsibility for the British Columbia Lottery Corporation (BCLC), caught wind of Shea's article, he immediately contradicted the claims.
"Tim Shea's interpretation of my research on the impact of online gaming on land based casinos is broadly false and misleading," said Philander. "My opinion, based on several research studies, is that iGaming in [Pennsylvania] will have no effect or a small positive effect on land based gaming. The available evidence in regulated markets has been pretty clear."
Fears of cannibalization have been propagated for the last few years, but as Philander pointed out, evidence has clearly shown that not to be the case.
Atlantic City's Golden Nugget recently reported that the launch of its online gambling site in December 2013 has resulted in a much greater interest in their land-based operation. Not just from existing players, either, but from new patrons who transitioned from the online scene to playing in person at the live casino.
A more recent study by Kahlil Philander, Bret Abarbanel and Toni Repetti for International Gambling Studies in 2015—one that Shea certainly didn't bother to mention—concluded that land-based casino revenue would actually be "enhanced by the addition of online gambling."