Only four short months ago, legislators in Singapore put their heads together and drafted legislation to put an end to online gambling within the island country. Termed the Remote Gambling Act of 2014, the new law prohibits online poker and other forms of internet gambling. President Tony Tan approved the measure in November, and it goes into effect today, February 2, 2015.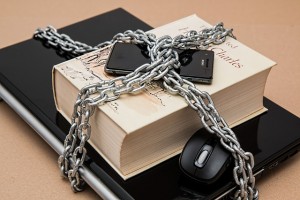 It certainly didn't take long for the sovereign city-state to get from point A to point B. Once officials determined that online gambling was leading to illegal operations and potentially creating a hazard for the community, a bill was quickly drafted. Parliament passed the Remote Gambling Act on October 7, 2014 and President Tan stamped his approval on the document just six weeks later, eventually naming today as the official date of enforcement.
"The objectives of regulating remote gambling are to maintain law and order and to minimize the potential harm of remote gambling, especially to young persons and other vulnerable persons," read a statement from the Ministry of Home Affairs.
The bill strictly prohibits all forms of real money online poker, casino, racing and sports wagering in the country. However, there was a distinct carveout for social gaming, which does not fall under the definition of gambling. Social games, which include immensely popular titles like Candy Crush Saga, Farm Heroes Saga and Farmville, are free to play, but give players the option to spend money for additional in-game perks.
In contrast, the Media Development Authority wants to ensure that social media gaming, being the cash crop that it is, does not inherit any negative effects from the criminalization of online gambling. Even prize/money awarding leaderboards and tournaments associated with social gaming apps—so long as they are not "casino-style" games—are permissible under the new law.
"The Act will not impede the development of legitimate social media gaming businesses," the MDA said, assuring that it "will continue working with the gaming industry to ensure its continued growth and development."
From this day forward, as per Singapore's prohibition of remote gambling, anyone found guilty of playing online poker for money can be penalized with "a fine not exceeding $5,000 or to imprisonment for a term not exceeding 6 months or to both."
Operators of online poker sites face a much stiffer penalty if they choose to accept (or fail to deny) players in Singapore. Any remote gambling operators found guilty of facilitating such service may be punishable by "a fine of not less than $20,000 and not more than $500,000 or to imprisonment for a term not exceeding 7 years or to both."
Assisting in the facilitation of illegal online poker is also now a crime. This section of the Remote Gambling Act refers mostly to payment processors who facilitate monetary transfers between online gambling sites and residents of Singapore. The penalty for providing service by facilitation is "a fine of not less than $20,000 and not more than $200,000 or to imprisonment for a term not exceeding 5 years or to both."