Global online gambling giant bwin.party will no longer operate one of the world's most esteemed live poker tournament venues.  The company announced this week that it is selling the World Poker Tour (WPT) brand to a Chinese social gaming company, Ourgame International Holdings, Ltd.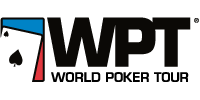 Headquartered in Beijing, Ourgame has agreed to purchase the WPT for $35 million USD. The announcement of the all-cash transaction was made on Sunday and confirmed by the WPT's Gibraltar-based seller, bwin.party Digital Entertainment.
Ourgame, which is responsible for a widespread social gaming experience akin to that of Zynga, has had a hand in the WPT brand since last year. At that time, the Chinese firm agreed to exclusively license World Poker Tour products and services to a multitude of countries throughout Asia.
Adam Pliska, Chief Executive Officer for the WPT, responded enthusiastically to the news. "Having already established an exciting partnership with Ourgame, we are delighted to now become a fully-integrated member of the Ourgame family."
The deal is expected to close on Thursday, June 25, 2015.
World Poker Tour Experiences Immense Growth under bwin.party
The World Poker Tour is responsible for myriad events all around the globe, with dozens of live poker tournaments held yearly – many of which receive international televised attention. Its soon-to-be former owner, bwin.party, is recognized for having built the WPT into the massive professional poker circuit that it is day.
The World Poker Tour was developed by TV producer Steven Lipscomb and had its debut season in late 2002 to early 2003. Lipscomb served as the CEO of WPT Enterprises, which controlled the brand up until PartyGaming purchased the WPT for $12.3 million in 2009. At that time, the World Poker Tour consisted of just 16 international events.
PartyGaming began expanding the WPT, but the pace of growth become much more rapid when bwin and PartyGaming merged in early 2011 to form bwin.party. Since then, the World Poker Tour has matured into a flourishing live poker festival that holds over 70 annual events.
WPT Expected to Grow Even More under Ourgame
Its new Chinese owners have big plans for the World Poker Tour. According to Frank Ng, Chief Executive Officer of Ourgame, they are looking to expand the presence of the WPT even more. Ng said his company will take the WPT further "around the world via television broadcasts, mobile devices, card tables, and more."
Ourgame is already considered a major catalyst of the growth of online and social gaming throughout Asia. When the company undertook its IPO on the Hong Kong Stock Exchange in June of 2014, it immediately raised $107 million.
According to Alexandre Dreyfus, head of the Global Poker Index, "Ourgame is a $700 million valuation company, with no capitol problem. They can invest into World Poker Tour and develop a strong (social gaming) offer.
Dreyfus went on to say, "While we are waiting (for) online poker, as we know it, to be regulated in U.S., something is getting ready in Asia." The GPI owner predicted, "That's where the next poker wave could come from."