A mysterious bill related to online gambling in Nevada has reached the end of its rope. AB 414, scripted to prohibit the state from entering into shared liquidity compacts for any form of internet gaming outside of online poker, has died.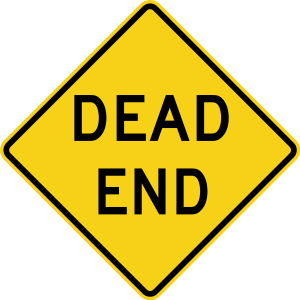 The purpose of AB 414 was never quite clear, and has had internet gaming analysts scratching their heads ever since it was introduced in late March. It has no bearing on Nevada's ability to sign interstate compacts with other states to share players across online poker networks, as was already done with Delaware. And realistically speaking, there is no reason to share liquidity for any other forms of iGaming.
Only peer-to-peer online gambling (i.e. games where players compete against one another, such as poker) is enhanced by the added participation of player pools from separate jurisdictions. Additionally, Nevada does not authorize any other forms of iGaming outside of poker.
Yet for some reason, AB 414 generated a great deal of interest from some parties, particularly Las Vegas Sands CEO Sheldon Adelson, who heavily campaigned for its passage. That fact alone was enough to raise the hackles of industry experts. They've spent hours combing over the text of the bill looking for some loophole that casino billionaire Adelson, who's thrown countless greenbacks at politicians in support of a blanket ban of online gambling throughout the United States, may be hoping to exploit.
While no evidence of viable exploitation has been found, the fact that AB 414 is now a dead bill has set many of America's online poker enthusiasts' minds at ease.
Nevada Senate Rejects AB 414
Nearly one month (and two readings) after its introduction, the Nevada Assembly passed AB 414 by a vote of 23 to 17, 2 excused on April 17. From there, the bill was sent to the Senate Judiciary Committee and read on April 20. No further action was taken on the matter for nearly another full month.
Then on May 16, 2015, AB 414's status was updated with the following message:
"Pursuant to Joint Standing Rule No. 14.3.3, no further action allowed."
The Joint Standing Rule referenced above states:
"The final standing committee to which a bill or joint resolution is referred in the second House may only take action on the bill or joint resolution on or before the 103rd calendar day of the legislative session."
That simply means that legislators ran out of time to move ahead with the online gambling bill.
Will AB 414 Resurface in Nevada?
It is possible that legislators will attempt to reintroduce the ban on interstate compacts for iGaming outside of online poker. The Joint Standing Rule that killed AB 414 has an additional clause that reads:
"A bill may be re-referred after that date only to the Committee on Finance or the Committee on Ways and Means and only if the bill is exempt pursuant to subsection 1 of Joint Standing Rule No. 14.6."
The absurd nature of the bill would suggest that no further action will be taken, but with hell-bent backers like casino tycoon Sheldon Adelson so interested in it, I wouldn't be surprised if an attempt at re-referral is made.