The subject of online gaming regulation has been a hot topic in the state of Pennsylvania this year. Since February, HB 649 has been circulating the state capital. Now, a new poll indicates that the majority of voters in the Keystone State are on board with the plan to regulate online gaming.
The poll was commissioned by The Bravo Group, a PR and lobbying firm out of Harrisburg, PA. On May 9, 2015, the households of 769 registered voters took part in the survey, which revealed an overwhelming majority of 66% are in favor of online gaming regulation.
Results of PA Online Gaming Poll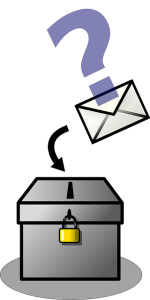 According to the results, the poll found that two-thirds of the respondents, "want Pennsylvania to pass a law that will tax online gambling so the money can be used for education and other vital state programs."
80% of those surveyed agreed that, if an online gaming bill is passed in Pennsylvania, legislators need to include specific framework to ensure that the technology used to run gambling websites will prevent minors from accessing real money games.
A little more than half of all respondents felt that law-enforcement agencies should have jurisdiction over Pennsylvania's online gaming sites, and that new technologies should be implemented to help thwart problem gambling by limiting the amount of time played, money deposited, and losses incurred.
61% of the survey's participants indicated that they would be more likely to vote for a politician who supports a single bill that would regulate online gaming, protect children, harvest millions of dollars for important state programs, and give state law enforcement agencies the power to go after illegal offshore gambling websites.
New Poll Contradicts Sheldon Adelson
Earlier this month, a similar poll funded by casino billionaire Sheldon Adelson was conducted in Pennsylvania. The results of that poll, which indicated that 75% of PA residents were opposed to the regulation of online gaming, were discredited by State Rep. John Payne.
The chairman of the Pennsylvania House Gaming Oversight Committee told The Morning Call, "I don't hold much credibility to the survey because of the way it was done. The entire poll is designed and orchestrated to give the answers they want."
The Adelson-backed poll asked respondents if they would support or oppose a PA online gaming bill based on a series of situational statements. Many of those statements, said to be based on facts, have actually been proven to be myths, but that hasn't stopped Adelson and his cronies from dredging them up time and time again.
The results of this new online gaming poll can be seen as yet another black mark on the reputation of the Las Vegas Sands CEO and longtime anti-online gambling crusader.
Or as Sal Vulcano from the wildly popular (and incredibly hilarious) truTV comedy series 'Impractical Jokers' would probably say to Mr. Adelson, "In your face, Grandpa!"
PA Online Gaming Bill HB 649
Rep. Payne's online gaming bill, HB 649, was introduced on February 26, 2015 as "An Act amending Title 4 (Amusements) of the Pennsylvania Consolidated Statutes, providing for authorized interactive gaming and for duties of Pennsylvania Gaming Control Board and Department of Health; and imposing an interactive gaming tax and prescribing penalties."
The measure falls directly in line with one of the new poll's 61%-supported survey questions, in which respondents favored a politician who would vote for an online gaming regulation bill to fund vital programs, protect minors and put a stop to disreputable offshore gaming websites.
HB 649 now sits in the laps of the PA House Gaming Oversight Committee, headed by the bill's sponsor, Rep. John Payne.