For years now, passage of an online poker bill in California has been stalled by disagreements among tribes, card rooms, racetracks and legislators on how the market should be regulated. In particular, the tribes, of which there are more than a dozen, have substantial say in the matter, and even they have been split on the issue. After a recent NIGA convention, it sounds like the tribes might actually start batting for the same team.
Cody Martinez, newly elected Chairman of the Sycuan Band of the Kumeyaay Nation, called for a meeting of the National Indian Gaming Association last week. Leaders from nine California tribes, including members of the 7-nation-strong Pechanga Coalition—all of which formerly protested the licensure any so-called "bad actor" or operator with "tainted assets" (i.e. Amaya Gaming's PokerStars and Full Tilt)—were in attendance.
Martinez felt that the lack of political unity will continue to stall progress on an online poker bill, and that without compromise, the infighting between them is only serving to their disadvantage. Instead, it is his desire to get all the tribes on the same page, and it certainly seems they are finally getting on that track.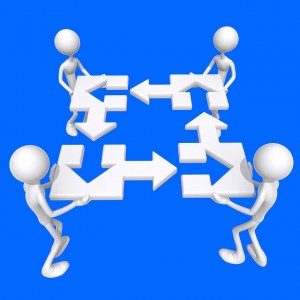 According to sources, the Pechanga Coalition is now willing to dissolve their stance against bad actors and tainted assets to expedite online poker regulation in California. "We can work all that out," said one tribal official. In exchange, they are adamant that racetracks must be left out of the equation.
There will certainly be opposition from the state's pari-mutuel operations, all of which would love a piece of the proverbial internet gaming pie, but one tribal official at the meeting—who specifically requested anonymity—said, "If all the tribes got together with PokerStars… I'd like to see any legislator try to get in front of that train."
The Morongo Band of Mission Indians and San Manuela Band of Mission Indians have supported PokerStars entry into California all along, and have already partnered with the brand to provide the software for their poker site if and when the time comes. However, both tribes were also open to the idea of racetracks applying for a license. After the NIGA meeting, their ideals may have shifted as well.
"That's the idea Sycuan and Pechanga are floating…" said Morongo Chairman Robert Martin, "for the tribes to get together with PokerStars and overcome opposition from the tracks."
Although Martin didn't seem entirely convinced on taking a new united front, he did say, "I don't know. If we were all united, I could perhaps see where it would work."
Three other California tribes, including the Pala Band of Luiseño Mission Indians, Rincon Band of Luiseño Indians, and the United Auburn Indian Community, have been fully supportive of an online poker bill that would allow everyone to participate—tribes, card rooms, racetracks and so-called bad actors with tainted assets. While they've made no specific comments on the issue, it's safe to say they haven't jumped on the political unity bandwagon just yet.
One resolution discussed at the meeting involved providing the horse racing industry with subsidized revenue from the online poker market, in place of them actually participating. Some even said racetracks should be forced to collect a revenue share instead of being licensed. And, of course, there were still those who sided with the racetracks in their desire to be authorized for online poker.
The important factor here is that the Pechanga Coalition is relaxing on the anti-PokerStars position, and with 7 tribes in the alliance, that could provide a solid groundwork for political sway. But with horse racing tracks vehemently opposed to the plan, whether it will be enough to convince 2/3 of the state's legislators to vote in favor of an online poker bill that bans tracks while permitting PokerStars is another matter.