It's summertime in Sin City, and that means the majority of today's elite poker pros are in Las Vegas to compete in the World Series of Poker. What better time to wrangle up some big names in the online poker realm and get their take on the current client of high stakes action at Full Tilt?
PokerNews did just that, hosting interviews with two of the poker community's most famous phenoms of the virtual felt, Phil "OMGClayAiken" Galfond and Ben "Bttech86" Tollerene (not all at once, mind you). As it turns out, they both agree on one thing. Full Tilt is losing its reputation as the best poker site for high stakes action.
Phil Galfond says PokerStars will Supersede Full Tilt in High Stakes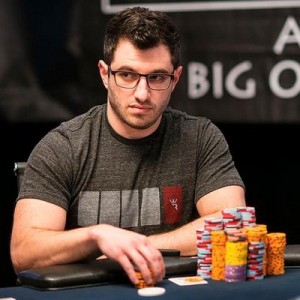 Earlier this month, just before finishing 4th in the 2015 WSOP Event #7 $10,000 Limit 2-7 Triple Draw Championship for $89,939, Phil "OMGClayAiken" Galfond spoke to PokerNews about the status of today's online poker scene. As one who's pocketed $6.5 million from Full Tilt cash games, and another $1.5 million on PokerStars, his opinion is highly respected in the professional online poker community.
"The nosebleeds have gotten a lot worse," said Galfond, referring to the increasing difficulty of high stakes action. "It's very tough to get like a six-max triple draw game, and ring PLO doesn't run above, occasionally $100/$200."
Galfond said that mixed games are easier to find, but not a favorite variant for the Maryland native because he's "not quite as good at all the games". He added that, as a classic grinder, mixed games are "difficult to multi-table".
Asked how he felt about Full Tilt spontaneously scrapping various ring game selections, including several high stakes limits, Galfond said it was a "surprising change" that came "out of nowhere".
Phil explained that he was spending a good deal of time at $1k/$2k triple draw games prior to the culling of those stakes at Full Tilt. "I don't like PokerStars' triple draw software as much, so for that reason it was a little annoying at the time."
However, he expects PokerStars to take over all high stakes action in the future. "It seems to me Full Tilt is probably going to do away with the remaining nosebleed [stakes] — assuming they don't pick up in a big way," said Galfond. "And then PokerStars will be the higher-stakes site. Both have good software, and I'm fine with that."
Ben Tollerene agrees High Stakes PLO on Full Tilt "Getting Tougher"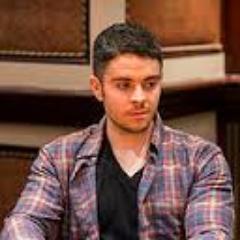 Ben Tollerene has, for years, been considered one of the most feared high stakes online poker players in the world. He's been known to drop $1.7 million in a single session (to Viktor Blom in 2013), only to win it all back the next day.
Due to his opting out of online tracking last year, it's hard to say just how well he's doing at the moment, but ask any poker pro who frequents Full Tilt, and they'll tell you "Bttech86" deserves every ounce of respect he's garnered.
According to Tollerene, the PLO "games are great" on Full Tilt, but the level of stakes don't compare to what they once were. He told PokerNews, "$25/$50 runs all the time," but that "$100/$200 has run not all that consistently".
Ben said it's hit or miss with high stakes PLO action at Full Tilt, with good games running 1-3 weeks straight, then slacking off for a month or more.
"It's definitely getting tougher. All of online poker is getting tougher and heading in that direction, but by no means do I think it's dead," said Tollerene.