New York is recognized by most industry analysts as one of the more likely states to legalize and regulate internet gambling, if not now, within the next few years. Senator John Bonacic [R-42] is the state's most avid supplicant of that goal. On Wednesday, he introduced S 5302, a New York online poker bill that closely mirrors the measure he introduced in 2014.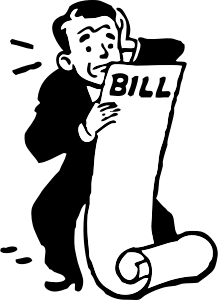 Sen. Bonacic's bill is designed to regulate real-money poker games over the internet. However, getting a New York online poker bill to progress through the House won't be an easy task, and may not even be the Senator's true intent, at least not this year.
We'll take a closer look at S 5302 before discussing its likelihood of success in the current legislative session.
Contents of New York Online Poker Bill S 5302
For the most part, Sen. Bonacic's New York online poker bill is very similar to the previous rendition, but with one very notable difference. S 5302 does not contain a so-called bad actors clause. As such, any operator, service provider or related assets that accessed the US market subsequent to the passage of the UIGEA would not be restricted from applying for a license.
The bill calls for regulation of New York online poker by the State Gaming Commission and Division of Gaming. All regulations would have to be scripted and authorized, as well as licenses issued, within 180 days of passing S 5302.
Operators and "significant vendors" would all be required to obtain a license. Only 10 operator's licenses would be available for distribution with a fee of $10 million per license, good for 10 years. Online gaming activities would be taxed at 15% GGR.
The online poker bill would authorize Texas Holdem and Omaha poker games, as well as "any other poker game that the commission determines is the material equivalent of either of those." S 5302 would empower New York to seek out interstate compacts with other states where online poker is legally regulated.
Additionally, the New York online poker bill makes it a criminal offense to provide internet gambling services to residents of the state without a license.
You can follow the progress of the New York online poker bill here.
Future of New York Online Poker Questionable in 2015
When Sen. Bonacic introduced his previous measure in 2014, with a companion bill proposed to the Assembly, it was made very clear that the purpose was not to get online poker authorized at that time. Instead, he wanted to breathe life into the subject, enough so to establish hearings on the matter between legislators.
According to Assemblyman Gary Pretlow, sponsor of last year's companion bill, Sen. Bonacic's intentions may be the same. In January, Pretlow told GamblingCompliance, "online poker will not happen this year, but there will probably be hearings."
He reiterated that sentiment last month at iGaming North America, citing a privation of confidence in the technology where age verification is concerned. If legislators don't believe they can't develop a New York online poker market with software that is capable of preventing underage gamblers from accessing real-money games, the odds of passage are about as likely Lebron James moving back to Miami.
On the other hand, there is one notable reason why Sen. Bonacic may push for urgent passage of S 5302. The Restoration of America's Wire Act (RAWA), a bill backed by casino magnate Sheldon Adelson to enforce a blanket ban of online gambling across the US, would prevent New York from legalizing online poker in the future. However, if passed, RAWA could contain a grandfather clause that would allow states who've already authorized internet gaming to maintain their current markets.