US poker sites certainly aren't what they used to be 5 years ago. Back then, giants like PokerStars, Full Tilt and the Cereus Network ruled the roost in the American market. But thanks to Black Friday, those days are long gone, and of the limited options US players now have, statistics indicate that the majority Americans continue to frequent the offshore variety.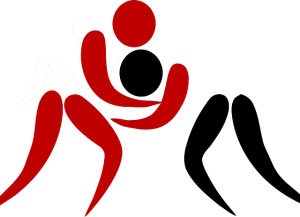 Three states (Delaware, Nevada and New Jersey) chose to authorize regulated US poker sites, all launching their respective markets in 2013. It didn't take long for officials to realize that not all Americans were interested in the security and player protections that regulation provides.
Many players will tell you that the ability to compete among a larger player base at cash tables, and for higher tournament prize pools, is more important. Perhaps that shouldn't be the case, but according to the traffic standings recorded by PokerScout, there's hard evidence to that end.
Of the top 10 most trafficked poker sites that accept American players, the first four on the list are offshore operators. And when you look at their overall global rankings (compared to poker sites that do not accept US players), it's easy to just how popular unregulated US poker sites are in contrast to the 100% legal variety.
Top 10 Regulated/Offshore US Poker Sites

US Poker Sites /
Networks
Offshore /
Regulated
US
Rank
Global
Rank
Avg Cash
Game Traffic
Bodog/Bovada
Offshore
1
3
1700
Winning Poker Network
Offshore
2
17
475
Merge Gaming Network
Offshore
3
18
475
Chico Poker Network
Offshore
4
19
475
Delaware Poker
US
5
34
170
WSOP Nevada
US
6
35
170
WSOP/888 New Jersey
US
7
36
170
Equity Poker Network
Offshore
8
38
150
Party Borgata Network
US
9
39
120
Revolution
Offshore
10
44
90
Data Less than Reliable
As telling as the evidence seems to be, there is no genuine statistical data to back-up the theory of US regulators and their respective operators in which they've historically blamed offshore operators for their shortcomings. The table above shows traffic at these US poker sites, but it cannot be categorized properly.
We know that only New Jersey players are active on NJ networks, and Delaware and Nevada share their players between those states only. However, we cannot determine how many players on the Bodog/Bovada sites are actually from the US, because players from other countries are also accepted.
Additionally, regulated US poker sites are restricted to just three states, whereas their superior offshore rivals are accepting players from dozens of states, if not all 50 of them. Therefore it's only reasonable to expect there to be more players from 40+ states accessing an offshore operator than players from a single state like New Jersey accessing the WSOP/888 NJ and Party Borgata networks.
No Action from DOJ in 3 Years
When the US Department of Justice took action against the top three operators (PokerStars.com, FullTiltPoker.com and AsbolutePoker.com) found to be in violation of the UIGEA in April 2011, known as Black Friday, it was thought that the offshore poker industry was going to come to a crashing halt in the US.
Fears were amplified 40 days later when additional offshore US poker sites were seized by the DOJ (DoylesRoom.com, TruePoker.com, BookMaker.com, BetDSI.com, BetED.com and FunTimeBingo.com). the government's efforts backfired, though, as several of these sites came right back by simply abandoning the old .COM and converting to an .AG (Antigua) domain.
In February 2012, officials attempted to shut down Bodog, but that operator also sprung right back with a new domain suffix, and introduced sister-site Bovada.lv for US players. The DOJ has taken no action since, perhaps because they realized seizing domains was no longer preventing offshore operators from accessing the US market.
As months, and eventually years, went by, Americans became more confident in their ability to access unregulated US poker sites. And the more players those networks attract, the better arrangement of promotions they can offer, like WPN's $1,000,000 GTD tournaments and Bodog's commitment to providing a 100% recreational environment for players.
The truth of the matter is that, until to US government takes further action against offshore US poker sites, there's no real incentive for Americans to stop depositing and playing with these operators. If the collapse of Lock Poker, which finally closed down last month taking an estimated $15 million in player funds with it, isn't enough to deter US players, there isn't much that will.